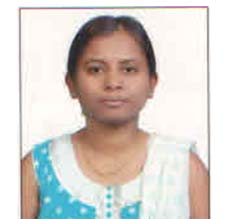 Designation:
Head of Department of Musculoskeletal Physiotherapy of College.
Qualification:
Qualified as Professor with Master of Physiotherapy in Neurosciences Physiotherapy
Experience : 13 years.
Approved Post graduate guide, examiner and paper setter for MUHS.
Area of expertise is Pediatric neuro physiotherapy, clinical head of pediatric outpatient department of CMF college of Physiotherapy. She is head of Neurophysiotherapy department as well as Exercise therapy department of college.
She is also pursuing Ph.d under Maharashtra university of Health Sciences Nashik