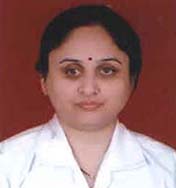 Designation:
Head of Department of Musculoskeletal Physiotherapy of College.
Qualification:
Qualified and approved as Professor and Principal.Area of Post graduation specialization is Cardio respiratory Physiotherapy.
Experience : 19 years
Approved as Post graduate guide as well as undergraduate examiner paper setter and evaluator of MUHS Nashik. The teacher has 6 paper publications and guided around 25 research paper .She is responsible for syllabus distribution , implementation and exam planning and conduction.
Area of expertise is Electrotherapy and Cardiovascular and respiratory Physiotherapy. Clinical work in this areas is appreciated and good experience in handling these subjects.