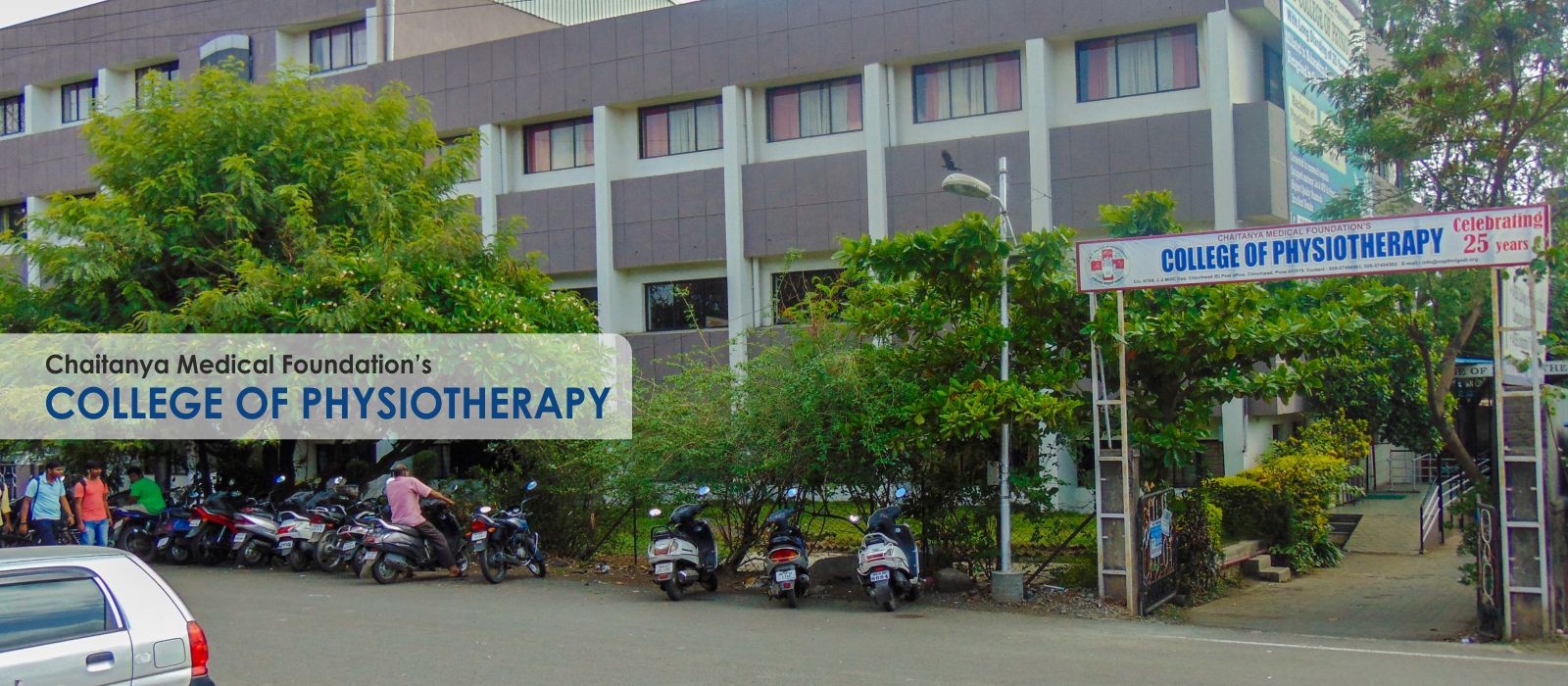 CMF college of Physiotherapy is a Pioneer Physiotherapy education Institute established in 1992. It is a Non Governmental Organization managed by Chaitanya Medical foundation. It is a Trust headed by Founder and Managing trustee Mr. M. D. Jambhekar. Mr. M. D. Jambhekar is also the Chairman Of Chaitanya Medical Foundation Trust.
Celebrating its Silver Jubilee (25th year) this year (1992-2017), the institute has a glorious past and very promising future in the field of Physiotherapy Education and Patient Care.
Our college has Bachelor of Physiotherapy and Master of Physiotherapy courses successfully running since its Inception. Our college has good representation at Maharashtra University of Health Sciences, Nashik, India as well as in reputed foreign Universities across the world.
The College Management is known for providing quality education in their institutes and have a reputation of being the most preferred institute when student make their choices for admissions.
All throughout these 25 years the institute is involved with social welfare activities like volunteering for earthquake victims, pulse polio drives, awareness camps, free Physiotherapy services to old age home etc. Since 1992 we are endlessly working towards betterment and development of Physiotherapy education and service and will continue to do so in future.
The college is affiliated to Pune University & Maharashtra University of Health Sciences, Nashik. The College premises have 11,000 sq.ft. area with 6,000 sq.ft. as ground floor, 2,600 sq.ft. as first & second floor each. Additional area of 3300 sq.ft. is added on 1st floor, making total area 14,300 sq.ft. The Physiotherapy department for outside patients is on the ground floor of the college for the patients requiring physiotherapy treatment. This is also well equipped with modern equipments.
The college also has Anatomy Museum cum Lab and Physiology Lab. The exemption is obtained under Anatomy Act of 1950 of Government of Maharashtra.
CLASS ROOM
There are 7 well equipped class rooms with minimum seating capacity of 40 and maximum 80. Each class room is equipped with audiovisual aids. All classrooms are on the first floor.

AUDITORIUM
The auditorium is on the second floor. It has a area of 1100 sq.ft. area with seating capacity of 250. It has all the audio visual aids. Small scale programs like oration, inductions, workshops, seminars, external faculty lectures and academic symposiums are held here.

LABORATORIES
There are 5 clinical laboratories which are equipped as per norms of the university. There are 4 laboratories on third floor namely Anatomy, Physiology, Exercise Therapy and Yoga. The Electrotherapy and Electro Diagnosis laboratory is on the second floor. Each laboratory is having well functioning equipments and models as per the norms of the university.





Vision
"We aim to give unique learning experience to students which will help them prosper in their Physiotherapy career"
Mission
"Offering Quality Physiotherapy services and education at affordable price to the society"
Our institute is situated at Chinchwad on old Pune Mumbai highway, opposite Chinwad (east) Post office near Niramay Hospital.
It is around 200 kms. From Mumbai on the old Mumbai Pune Express highway .
The Institute is well connected by road and railways to Pune as well as Mumbai.

The college of Physiotherapy is managed by Board of Trustees of Chaitnya Medical Foundation consisting
| | |
| --- | --- |
| Mr. Manohar Jambhekar | Chairman & Managing Trustee |
| Dr. Abhay Kulkarni | Secretary |
| Dr. Ashwini Kulkarni | Member |
| Mrs. Nalini Jambhekar | Member |
| Dr. Rajeev Patwardhan | Member |
| Dr. Kannade | Member |
| Dr. Pratibha Lokhande | Member |
| Dr. Shilpa Parab | Principal CMF college of Physiotherapy & Ex-officio secretary |